Anne Russell, PhD, PSQA
PO Box 1486, Kenmore
Queensland, 4069
Australia
Mob: 0411 255 434

Synergy Photos
| | | |
| --- | --- | --- |
| Series 1 | Series 2 | Series 3 |
1-1: Blue shutters - France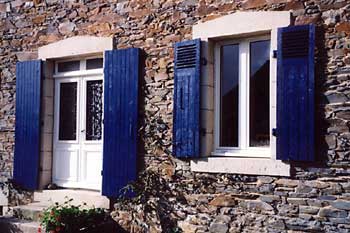 Photo ©Anne Russell 2013

01/50

Synergy Photos Series 1, 2 & 3
Each set consists of 50 coloured photographs (6" x 4") with suggested strategies for taking workshop participants to a different mindset and assist them to shift perspective.
At the commencement of a training program each participant might select a photograph to resonate with their personality, and use this photograph to introduce themselves to the group. At the end of the program participants are randomly dealt a photograph and asked to use this as a stimulus to evaluate the program. The photographs can be used to invite participants to step 'outside the box' and make unexpected links to a problem or to create ideas for the future.
Each Synergy Photo Series can be purchased for Aus$100 plus postage & handling.

Further information
Scroll and click small images for full frame