Personality Type Facilitation
Anne Russell has taught accreditation courses for Myers-Briggs Type Indicator® (MBTI®), Majors PTI™ , Management Team Roles Indicator (MTR-i™) , and Linda Berens' Interstrength® Method.
As Director of the company Synergies of Difference™, Anne is principal consultant and researcher.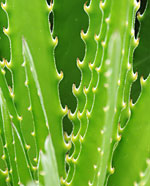 Recognise eloquent &
sharp behaviours
Synergies of Difference provides consultancies and facilitation to organisations, teams, families and individuals to explain and work with Jungian Type and Social styles in relation to how people tick and how different personalities are energised and interact. The practical tools and models Anne uses to promote healthy teams and relationships are interrelated and provide many ways to introduce personality type information in safe and enticing ways.
One participant said:
"It's a wonderful way to discover more about yourself, your motivations, the way you interact and how you think, and apply these principles to your workplace, and personal interactions."

To discuss opportunities and for further information:
Mobile: 0411 255 434
Interstrength® is a registered trademark of
United Media Group Inc.
Myers-Briggs Type Indicator® (MBTI®) are trademarks or registered trademarks of the Myers-Briggs Type Indicator Trust in the United States and other countries.
Management Team Roles Indicator™ (MTRi™) are registered trademarks or trademarks of S P Myers in the US, UK and other countries.